BUILD YOUR CONFIDENCE ON CAMERA!
Here's your checklist for success – easy, actionable tips to ace your next job interview – on camera – so you get hired!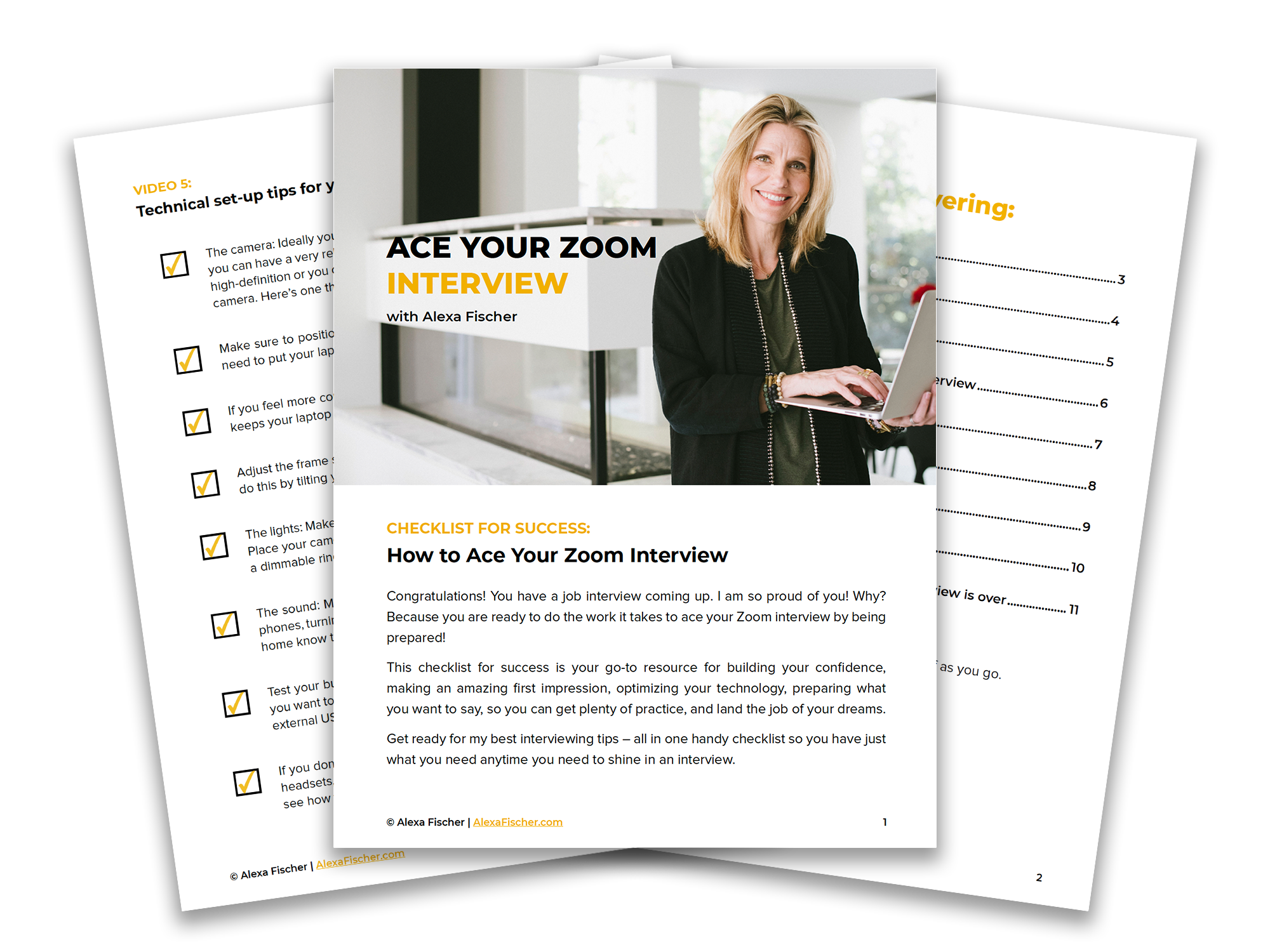 This free checklist is the perfect companion to the video series on my YouTube channel – 9 Tips to Ace your Video Interview! You'll learn:
steps to build confidence + make a great impression
the simple tools + techniques you need to look like a pro
how to prepare and share your story + land your dream job
"When Broadway shut down, I knew it was time for me to take my craft and start to teach. With Alexa's guidance, transitioning to Zoom to create my first online class was so easy. What invaluable insights! I'm excited to build this new chapter of my career."
I'm Alexa Fischer and I believe in you.
I'm also on a quest to give your life's deepest purpose the power it needs to become reality. Through my online courses (with over 100K students and counting!) I've taught people how to overcome their obstacles, build their confidence and break free from fear.
Life's too short to hide your light. Let me be your virtual cheerleader and show you how to shine on camera! You got this. Let's GO.